NICKI MINAJ: Becoming Mrs. Kenneth Petty Within Days
TeeRoy's 2 Cents:
On August 19th, or 60 days ago, Nicki said she was within 80 days of marrying... right on schedule. (New York Post)
The ceremony will happen this weekend, right? She's been planning all along but doesn't want to admit it.
They met as teens, but Petty is now a registered sex offender for attempted rape and spent seven years behind bars for shooting a man "multiple times." (Daily Mail)
Jennifer Lawrence also has plans to exchange vows this month. (Us Weekly)
Only Justin Bieber would get married on a weekday like he did with Hailey Baldwin.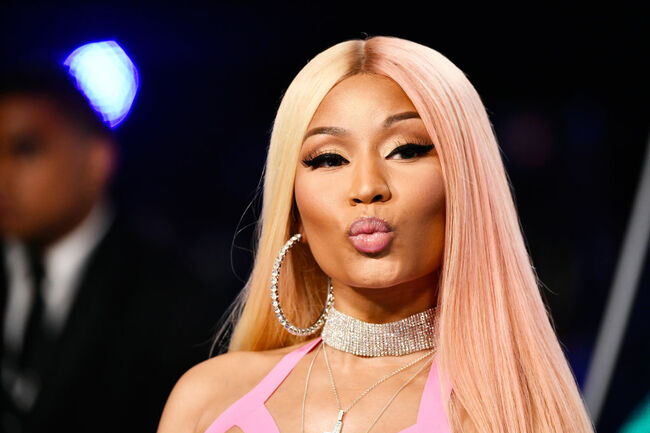 Nicki Minaj said on Wednesday, (quote) "We could be married in the next seven days." Nicki and Kenneth "Zoo" Petty have dated exactly a year. Three months ago, they received their marriage license but paused on tying the knot.
Nicki explained toE! News, (quote) "There's a particular pastor who I want to officiate. She was just made available. She told me she's available within the next week."
The ceremony sounds low-key. Nicki said she hasn't picked out a gown. She's avoided making plans because she's a confessed procrastinator. But marriage is an important step for Nicki, who wants children. That could be soon. She complimented Petty's bedroom skills, (quote) "My man is the only person that can tell me what to do and that's because he got some good D." (E! News)

T-Roy
Want to know more about T-Roy? Get their official bio, social pages & articles on iHeartRadio!
Read more