KANYE WEST: Who's Richer Than Yeezy?
TeeRoy's 2 Cents:
He's earning money by association. Just being under the same roof as a Kardashian ups your net worth. 
It's pretty obvious from looking at this list that the top earning artists do a lot more than just make music. 
Now Kanye can get some additions made to his pool so it can finally be bigger than Drake's.
The top five or so names on this list never really change, they just trade places from time to time.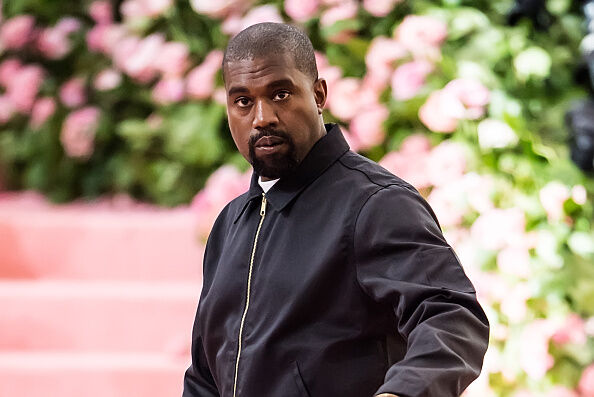 Kanye West just scored a career first this week -- Yeezy's the highest-paid hip-hop act in the world. 
Forbesput out a new ranking of the rappers pulling in the most dough, and with $150 million earned in the past year, Kanye's on top. His "Big Brother"Jay-Z follows at number-two with $81 million. And Drake rounds out the Top 3 with $75 million in earnings. 
It took a lot more than just music to make Kanye all that money. A lot of his recent revenue comes from Yeezy's collaboration with Adidas.
20.Pitbull($18 million)
19.Wiz Khalifa($18.5 million)
18.Nas($19 million)
17.Future($19.5 million)
16.Birdman($20 million)
15.Meek Mill($21 million)
14.Swizz Beatz($23 million)
13.Cardi B($28 million)
12.Nicki Minaj($29 million)
11. J. Cole($31 million)
10.Childish Gambino($35 million)
9.Migos($36 million)
8.Kendrick Lamar($38.5 million)
7.DJ Khaled($40 million)
6.Eminem($50 million)
5.Travis Scott($58 million)
4.Diddy($70 million)
3.Drake($75 million)
2.Jay-Z($81 million)
1.Kanye West($150 million)

T-Roy
Want to know more about T-Roy? Get their official bio, social pages & articles on iHeartRadio!
Read more