XXXTentacion's Friend C Glizzy Shot in Head One Year After Rapper's Death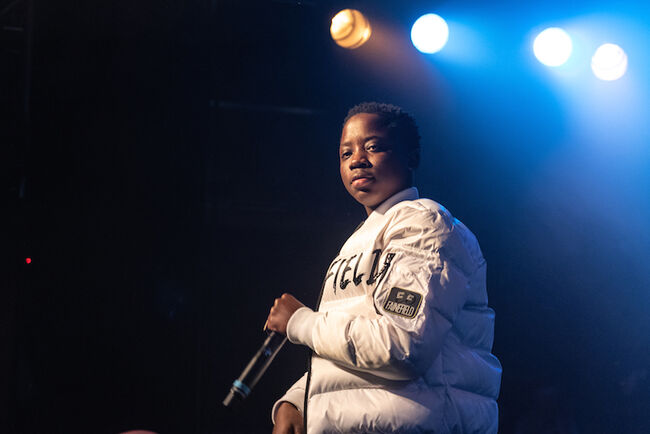 Exactly one year after rapper XXXTentacion was fatally shot and killed during an armed robbery in Florida, his friend and fellow rapper C Glizzy has also fallen victim to gun violence after being shot in the head at only 16 years old.
According to WPLG Local 10, the teen, whose real name is Christian Moore, was shot in Pompano Beach, Florida outside of a convenience store. The news station also reported that Moore's brother and friend, in trying to rush him to Broward Health North Medical Center, "lost control of their car and slammed into a wall on an exit ramp on I-95."
Additional details reveal that Moore underwent surgery to remove the bullet from his head after finally making it to the hospital, and at the time was "sedated and not talking."
In fact, the station's reporter Madaleine Wright tweeted an update writing, "@CGlizzyofficial's mom tells me he is heavily sedated and not talking right now, but she is expecting and hoping that he'll survive the gunshot wound he sustained to the head. Someone opened fire on him as he was leaving a store on MLK Blvd. in Pompano Beach yesterday."
An update was also posted to C Glizzy's Instagram stories saying that he was still in the hospital, and to continue to pray for him.
XXXTentacion was shot and killed exactly a year ago on June 18th, 2018 at the age of 20, and frequently hung out with C Glizzy. Four men have since been indicted in connection with his murder.