'Love & Hip Hop Atlanta' Star Arrested For Possession Of Ecstasy: Report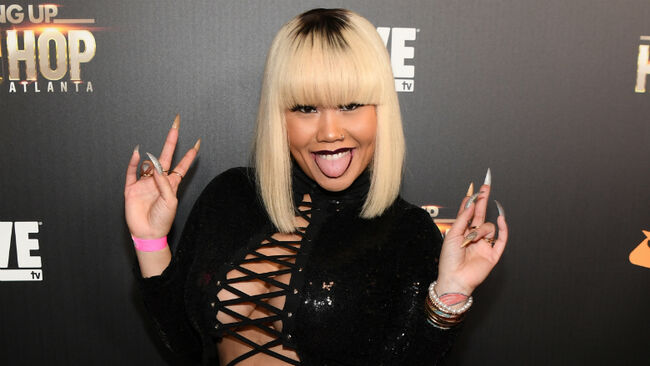 Lovely Mimi was reportedly arrested for possession of ecstasy last week.
According to reports, the Love & Hip Hop: Atlanta star was taken in to police custody after she dropped an undisclosed amount of ecstasy on the Harrah's Cherokee Valley River Casino floor in Cherokee County, North Carolina Thursday (June 6). The 28-year-old nail salon owner was subsequently charged with felony possession of a schedule 1 controlled substance. While Mimi was booked in Cherokee County jail around 1:30 a.m. she was released less than two hours later after posting $1,000 bond.
Mimi's drug charge is a Class I felony in North Carolina, meaning she faces three to 12 months behind bars if convicted. This isn't the reality star's first time she's has found herself on the wrong side of the law. According to Trappalachia, the social media personality has faced drug charges in the past. "District court records from Maryland indicate [Mimi previously] faced two counts of drug trafficking, one charge of possession of pot and one charge of possession with intent to distribute. In the end, she wasn't prosecuted for anything but the marijuana charge," the site reports.
Despite her reported arrest, it's been business as usual for Lovely Mimi. She's continued to post on her social media accounts, not even hinting at the smallest sign of trouble. Even the day after her arrest, Mimi was sharing posts on social media.
Most recently, she shared a video her jokingly washing her car while showing off her derriere in Fashion Nova jeans.
Photo: Getty Images