Blue Ivy Adorably Scolds Grandma Tina Knowles For Filming At Paris Ballet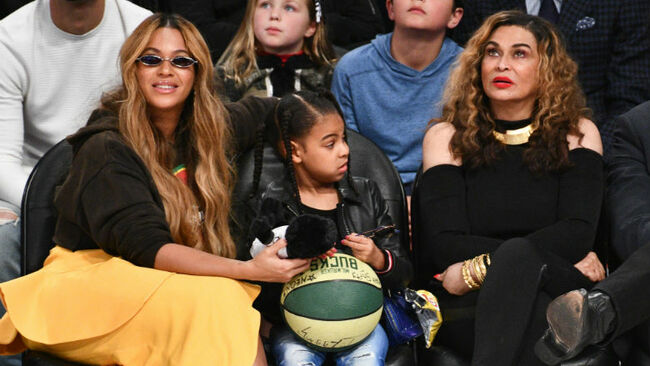 Even though Tina Knowles is, well, Tina Knowles, that doesn't mean that she can break the rules and her granddaughter, Blue Ivy Carter, recently called her out for not listening to regulations during their visit to a theater in Paris, France.
On Wednesday night (May 23), Beyoncé and Solange's mother took to Instagram to share a video of their trip to the venue, where the supermom couldn't stop admiring the architecture and design of the building. "I'm in Paris, France and I'm at the most beautiful theater I've ever seen in my life. The Walking Ballet is so cool," she narrated the clip, but the best part of the post was Blue Ivy's background commentary. "You're not supposed to take videos, grandma," the six-year-old kiddo said. "You're not supposed to!"
Later on, Knowles laughed off her granddaughter's commentary in the comment section of the post. "When you are trying to sneak a video," she captioned the footage alongside the laughing emoji.
Blue Ivy's latest viral moment comes just months after she was spotted telling her parents Beyoncé and JAY-Z to calm down during Camila Cabello's speech at the 2018 Grammy Awards. Keep on being you, Blue Ivy.